Diamify is your wholesale Diamond & Gems destination. Based out of Los Angeles, CA, Diamify supplies quality loose diamonds to jewelers and retailers worldwide.
In 2018 Diamify Launched branded jewelry line – Wonder™ – Designed by Ran Warcel.  It revolves mostly around Eternity Bands & Tennis Bracelets, using Diamonds & Gems.
Diamify has built a strong foundation in Los Angeles with a clientele that has a predictable admiration for the finest sparklers!
While we specialize in larger, rare stones, we can deliver diamonds of all sizes, shapes and classifications. Work with us to customize your ideal diamond creation.
Diamify is an outcome of endless passion, insightful know-how, and honesty for diamonds.
Our selection is showcased at our exclusive Los Angeles office. We have years of experience in delivering certified conflict-free loose diamonds to jewelry manufacturers and retailers around the world.
Our  partners are located all over the world – from  Los Angeles, California, Arizona, Texas, Nevada, New York, Illinois  and Florida to other parts of the world such as ; Antwerp (Belgium), Tel Aviv (Israel), Hong Kong, and Mumbai (India).
Services
Search for diamonds based on cut, carat, shape, clarity, color, and price. Our diamond experts would be more than delighted to guide you through our entire diamond inventory comprising of natural colorless as well as fancy colors, large and rare diamonds.
Diamify will simply shower you with diverse options in your price range. We love to work for you and we never say we can`t deliver. We are you partners in finding whichever diamond you need.
Any Diamond, Our Promise.
We Carry Within Us, The Wonders We Seek Around Us.
We know that buying diamond jewelry is an important and expensive decision. We love to help make her dream, a reality !
Send us a private message if you are interested in creating your own unique Wonder™ Eternity Band or Tennis Bracelet.
Why Choose Us?
We are Reliable
Diamify understands that finding your exact request, whether it be a loose diamond or jewelry, it can be a difficult task. Rest assured that our trained professionals will be with you every step of the way to make sure that you get exactly what you want at a price you can afford.
Service
We dedicate our experience and time to give individual attention to our customers. If you are looking for inspiration or advice, we will help you make an informed decision.
Exceptional Quality
At Diamify, exquisite diamonds are our métier. Every diamond we craft, it blends artistic ingenuity with impeccable jewels to create bespoke jewelry for our exclusive clientele. Custom made to perfection, diamond jewelries at Diamify are presented in a fascinating selection.
Value For Money
Excellence and value are the two cornerstones of our service. We sell loose diamonds and tailored jewelryt a very competitive price range. We will be more than happy to service any needs that will suit your budget easily
We're Friendly
Our offices are located in Los Angeles, where the atmosphere is informal and friendly. You are always invited to come by and learn more about diamonds and our fascination revolving them.
We Love Diamonds
Search for the finest diamonds based on cut, carat, shape, clarity, color, and price. Our diamond experts and gemologists would be more than delighted to guide you through our colossal diamond inventory comprising of colored as well as colorless large and rare gemstones. Treat yourself and your sweetheart with any of our rarest and finest natural diamonds available in a palette of flawless and passionate hues.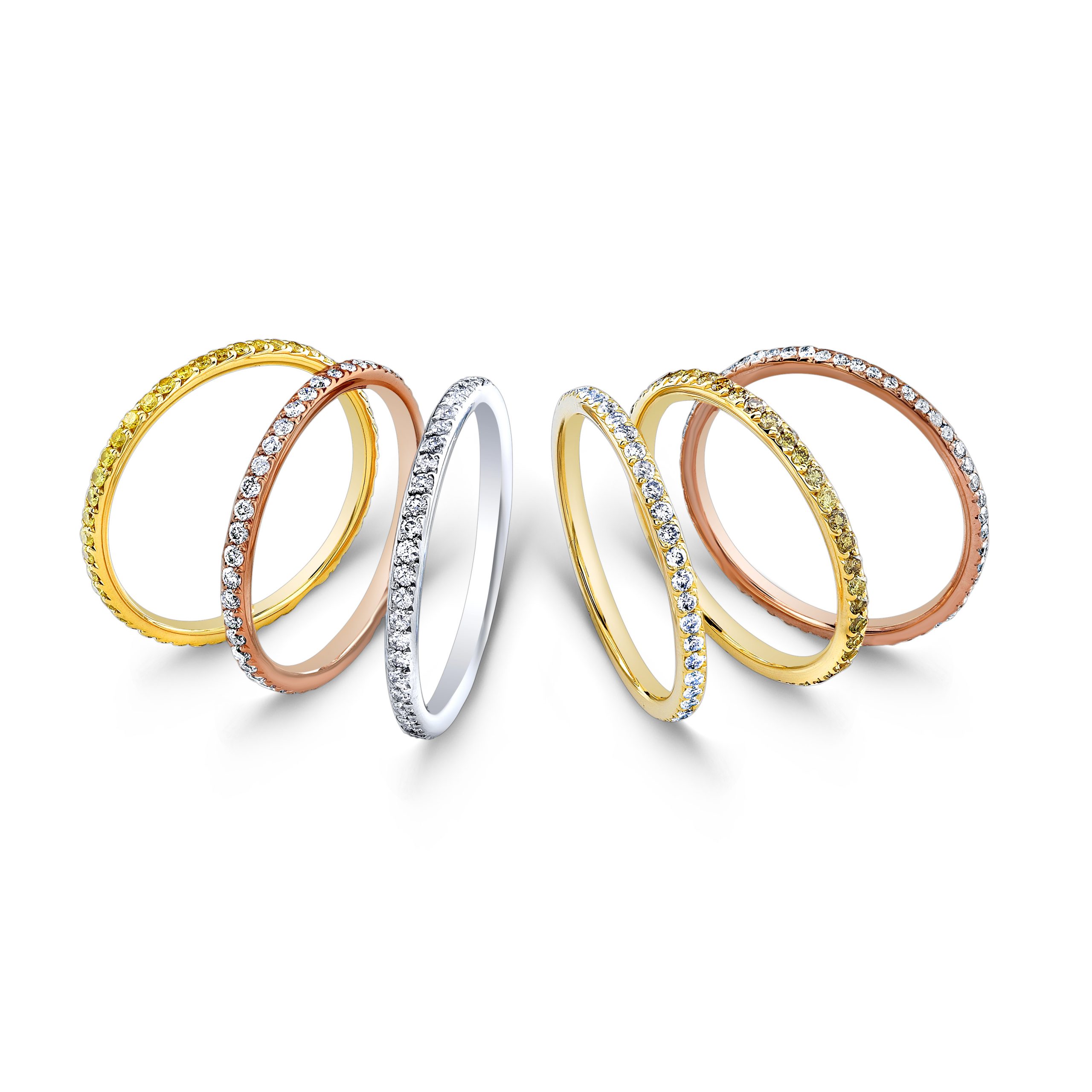 Minimal Eternity Rings
Made with sheer artistry and creative inspiration, our 18K Minimal Eternity rings are individualistic in design and of highest quality. Our wide range of ready-made diamond engagement rings is available in a diversity of shapes and sizes. Any aspect including the stone and band designs can be modified to suit your stylistic preferences.
WE'RE RELIABLE
We supply the demand
WE'RE PUNCTUAL
Time is of the essence
EXCEPTIONAL QUALITY
Diamonds are our métier
VALUE FOR MONEY
Sourcing is where it all happens
WE'RE FRIENDLY
You will be delighted
WE MANUFACTURE
Expert craftsmanship and artistry
WE LOVE DIAMONDS
We share the same passion
WE'RE MOTIVATED
we are ambitious and ready to work for you
OUR PROMISE
It is our promise to always deliver
FIND US
ADDRESS
631 S. Olive St. , Suite #750 Los Angeles,  California, 90014
EMAIL
Info@Diamify.com Ran@Diamify.com